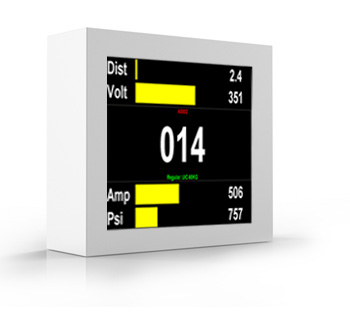 Overview
Monitoring Solutions for Resistance Welders
Manufacturers using resistance welding are under mounting pressure to provide evidence of weld quality. Periodic destructive tests provide hard evidence of weld quality, but productivity and efficiency demand a continuous means of verifying weld quality. WeldMS monitoring solutions fill that demand.
WeldMS systems retrofit any resistance welder that uses the following processes:
Flash butt
Spot
Seam
Projection
WeldMS systems measure key welding variables in real-time as a machine welds. At the end of each weld cycle, WeldMS analyzes all the variables. If one or more of the measurements shifts outside established parameters, it is flagged and alerts the machine operator, who can then take immediate corrective action. WeldMS monitoring systems provide a continuous, non-destructive means to ensure each weld remains within set parameters leading to consistent quality welds.
WeldMS Universal
WeldMS Universal provides a basic, generic analysis for welding machines that share the same process. Each welding process has a general set of key criteria that must be met to ensure the process remains consistent.
WeldMS Custom
WeldMS Custom provides weld analysis tailored uniquely for a specific welding machine, including its process and the materials it welds. WeldMS performs an extensive study of the welder's process and welding data through our analytical service. This study informs how we define the optimum analysis. Once defined, we program the analysis engine into the real-time monitoring system. Customization leads to a higher predictability rate in assessing the weld quality taking into consideration a welding machine's specific welding process and properties.
Analytical Service
Our analytical service consists of a detailed review of the following:
The welding process
The properties of each alloy to be welded
Weld schedules
Destructive and non-destructive test results
Key welding variables and parameters
Microstructure analysis of the welded samples
The aim is to identify the optimum mix of parameters to distinguish good welds from bad welds. Customers receive the study results in a detailed report. For manufacturers using WeldMS monitoring system, we integrate the results directly into the monitoring software's analysis engine.